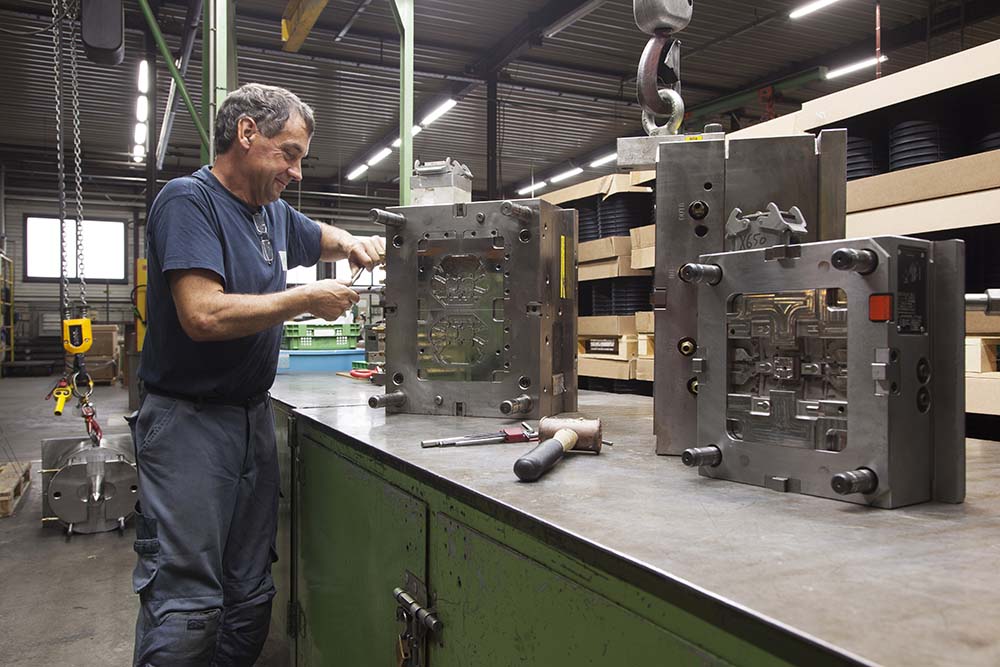 Jumi Plastics has been an innovative company in the field of plastic injection moulding for years.

Moulds for injection moulding
Jumi Plastics attaches great importance to high-quality and well-maintained moulds. That is why we help our customer in the development process of these moulds. At Jumi Plastics, we don't manufacture moulds in-house for injection moulding – we work with a co-design project approach. It means we, together with the client, help coordinate and direct the mould producer, going by our experience and expertise as an injection moulding company, eventually achieving a qualitatively strong end result. Once the moulds are delivered to us at the start of the moulding process, and from the moment they are entrusted to our care, they are maintained carefully. The injection moulds are cleaned and oiled after every use to allow future production processes to run perfectly and smoothly. They are stored away carefully afterwards, so as to be completely ready for the next production process.
Have a question about technical injection moulding?